Most Trusted Roofer In Clifton, VA & Surrounding Areas
Trust our expertise for all your roof replacement and new roof installation needs
We Are A Certified GAF Roofing Installer And CertainTeed Shingle Master.

Got Hail Damage? Our roofers have you covered with over 20 years of roofing hail claim expertise!
We Offer Financing For Your Project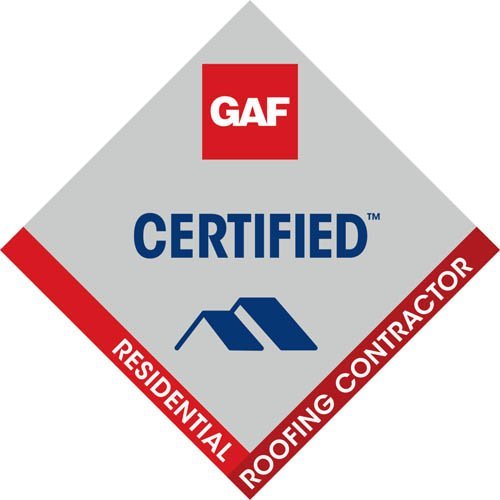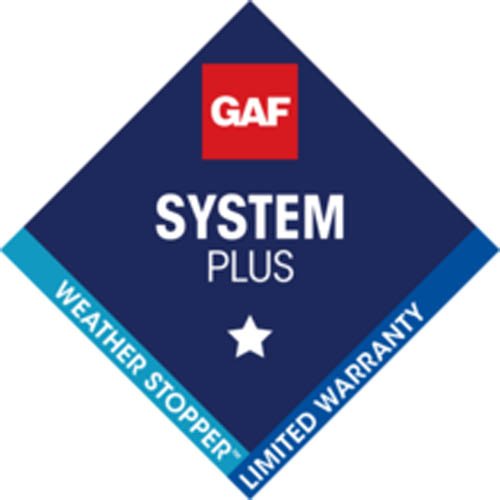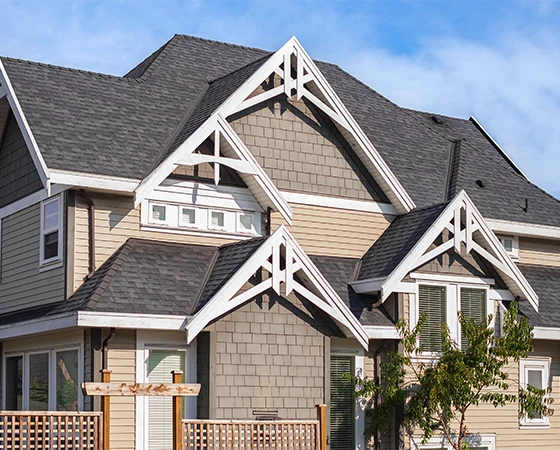 Protect Your Family With Roof Replacement
Roof damage can have devastating consequences if it is ignored. From water leakage to pest infestations, a damaged roof can quickly cause thousands of dollars of damage and create an unhealthy home.
This is why it's best not to put off roof replacement. The longer you wait, the worse the problem can become. Take the initiative to protect your family and home from the harm that can come with a faulty roof. 
As a professional roofer in Clifton, VA, we're here to help!
Common Upcharges For Roof Replacement And Installation
Add Character To Your Clifton Home
A new roof can transform your home in a way that is both comforting and exciting. After all, the roof is often the part of the house that can define its character, from a welcoming cottage to an urban contemporary home.

In addition to providing protection against the weather, a new roof will create an exterior that you are proud of. Whether you want to stay traditional or go modern, reflect your passions, or show off your creativity–it's all possible with a fresh new roof, courtesy of Clifton Exteriors, the trusted roofer in Clifton, Virginia!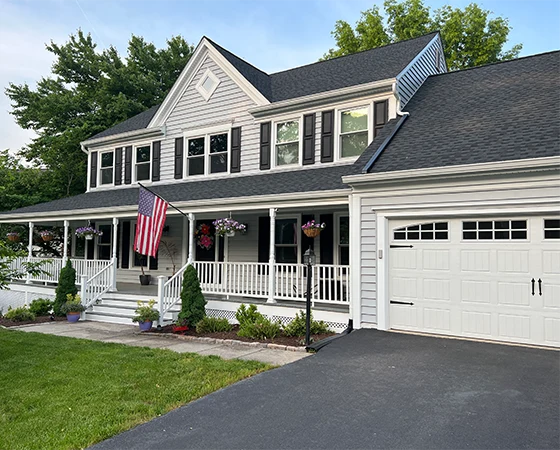 Feel Confident Working With Us
We know that you've got options when it comes to enhancing your home. Thank you for considering Clifton Exteriors.
Roof Replacement And New Roof Installation Pricing In Clifton, VA
---
Ideal for a small to medium size townhome.
Includes architectural lifetime, high-definition shingles, and all necessary roofing accessories.
Complete in 1 day.
---
Ideal for a small to medium size single-family home.


Includes architectural lifetime, high-definition shingles, and all necessary roofing accessories.


Complete in 1 day.
---
Ideal for large to mansion-size single-family homes.


Includes architectural lifetime, high-definition shingles, and all necessary roofing accessories.


Complete in 1-3 days.
*Prices are averages and may change depending on the size of your home, materials used, and upgrades wanted. You will receive an exact quote for your roof installation after an in-home consultation with a Clifton Exteriors roofer.
Our roofers have crafted a process that keeps your vision for your home at the forefront of everything we do. Let's upgrade your home together.
FAQs Clifton Homeowners Ask Our Roofers
How long does it take to replace a roof?
Depending on the size of your home and the extent of your roofing project, it can take a roofer anywhere from 1-3 days to install a new roof on a home in Clifton.
Why is a good roof important?
A good roof is crucial primarily because it offers protection from various weather conditions. It serves as the first line of defense against rain, snow, hail, wind, and sunlight, ensuring the safety and comfort of the building's occupants. Besides, a well-maintained roof contributes to energy efficiency by providing proper insulation, which helps in regulating the indoor temperature, resulting in lower heating and cooling costs.
What is the most popular type of roof in Clifton?
Around Clifton, VA, asphalt shingle roofs are the most popular type of roof due to their affordability, durability, and ease of installation. Asphalt shingles are available in a variety of styles and colors, which allows homeowners to customize their roof's appearance to complement their home's architecture.
If I have a leak in my roof, will I have to replace the whole thing?
When it comes to leaks, most of the time a roofer can repair it without having to replace the entire roof. However, if the leak is covering a large portion of your home in Clifton, it may be smart to fully replace it.
What is the most important part of a roof?
While all aspects of a roof are important, one important part of a roof is its underlayment or waterproof membrane, which provides a crucial protective barrier against water infiltration and damage. This component prevents leaks, mold growth, and structural damage by directing water away from the roof structure and into the gutters, thus ensuring the building's safety and durability.
What is the most popular roof color in Clifton?
In Clifton, neutral and earth-toned colors tend to be popular. Shades of grey, black, and brown are common choices homeowners ask roofers for, as they complement a wide range of exterior home colors and blend well with the environment.
Put A Roof You Can Trust Over Your Family