Siding Replacement And Installation In Northern Virginia
Breathe New Life Into The Look And Function Of Your Homes Exterior
We Offer Financing For Your Project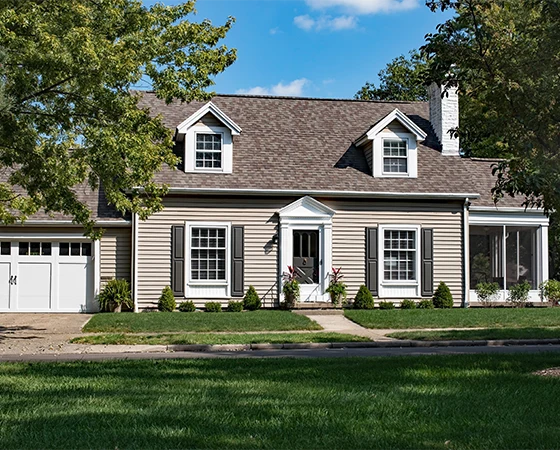 Replacing the siding on your home is a great way to make it feel new again. It instantly adds a fresh, stylish look that will immediately make your neighbors jealous!

Your house deserves to be beautiful and put its best foot forward, so why not show off its stunning face with a brand-new siding job?
Common Upgrades For Siding Replacement And Installation
Protect Your House From The Elements
Watching your home age and weather can be an emotional experience; especially if you have been living there for years. If your house is beginning to look old and worn out, replacing the siding isn't just a way to make it more aesthetically pleasing, it's also a crucial measure for protecting it against the elements.

This preventive step will ultimately help insulate your treasured home from harm and help you maintain its beauty for years to come.
Feel Confident Working With Us
We know that you've got options when it comes to enhancing your home. Thank you for considering Clifton Exteriors.
Siding Replacement And Installation Pricing
---
Ideal for smaller homes/ townhomes.
Includes vinyl siding.
Complete in 2-3 days.
---
Ideal for an average 2-3 story home.
Includes vinyl siding.
Complete in 3-5 days.
---
Ideal for a large to mansion-sized home.
Includes vinyl or James Hardie siding.
Complete in 5-10 days.
*Prices are averages and may change depending on the size of your home, materials used, and upgrades wanted. You will receive an exact quote for your siding installation after our in-home consultation.
We have crafted a process that keeps your vision for your home at the forefront of everything we do. Let's upgrade your home together.
Frequently Asked Questions
How long does it take to replace siding?
Depending on the size of your home, it can take anywhere from 3 days, to 2 weeks.
Will you bring the siding materials on the start date?
Siding materials will be shipped to your home prior to our start date.
Do you paint siding as well?
We do not paint siding. All of our siding is ordered in the color that reflects your vision for your home.
A Brand New Exterior For Your Home