Window Installation & Replacement In Clifton, VA & Surrounding Areas
Elevate The Appearance Of Your Home With New And Improved Windows
We Offer Financing For Your Project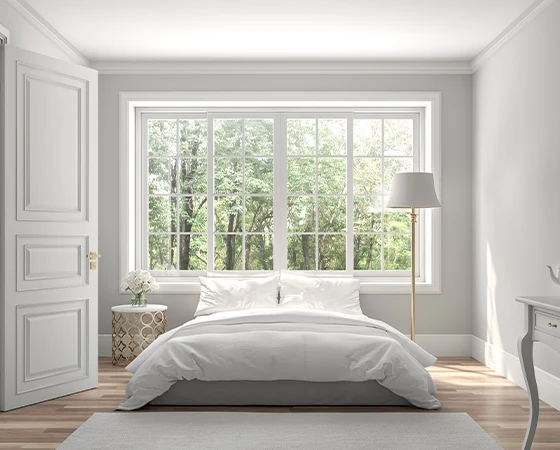 Window Installation: Create An Inviting Atmosphere
Initiating a window installation in your Clifton home is a great way to fill the rooms with natural light and breathe life into your living spaces.
What's more, replacing those old windows with something new will change the look of the whole house and create an inviting atmosphere that welcomes friends and family alike. Upgrading your windows is a wonderful way to renew both the exterior and interior of your Clifton home.
Common Upgrades For Window Installation And Replacement
Upgrade Your Curb Appeal With Window Installation
Installing new windows can make all the difference when it comes to improving your Clifton home's curb appeal. Not only do new windows look more attractive, with their shiny frames and crystal clear glass, but they also jumpstart a process of modernizing and brightening up the entire façade.

High-quality windows can also help you instantly upgrade your property and create the perfect first impression for guests or buyers. And that's not even mentioning their energy efficiency capabilities, which could save you money in the long run!
Feel Confident Working With Us
We know that you've got options when it comes to enhancing your home. Thank you for considering Clifton Exteriors.
Window Installation And Replacement Pricing
---
Includes 5-10 vinyl windows.
Complete in 1 day.
---
Includes 12-18 vinyl windows.
Complete in 1-2 days.
---
Includes 22+ vinyl windows.
Complete in 1-3 days.
*Prices are averages and may change depending on the size of your home, materials used, and upgrades wanted. You will receive an exact quote for your window upgrade after our in-home consultation.
We have crafted a process that keeps your vision for your home at the forefront of everything we do. Let's upgrade your home together.
Frequently Asked Questions
How long does it take to replace windows?
Depending on how many windows are being replaced, it can take anywhere from 1-3 days.
How much should I expect to pay to have a window installed?
A good rule of thumb for window installation is about $800 – $1k per window.  This can vary due to the type of window and complexity of the installation.
What happens if you don't replace old windows?
If you neglect to replace old windows, you'll face three key issues. First, your energy efficiency will suffer. Old windows typically lack the insulation features of modern ones, leading to an upswing in heating costs in winter and cooling costs in summer. Second, your home security will be compromised. Older windows are often easier to breach, making your property a more attractive target for burglars. Third, you risk structural damage. Over time, window rot can spread to surrounding structures, potentially leading to substantial repair costs. It's a fact that these problems are likely outcomes of failing to replace aging windows.
How do I start the process of getting my windows replaced?
Fill out the form on our contact page to connect with us so we can talk more about your project.
Is it cheaper to replace all windows at once?
It's usually cheaper to get all your windows replaced at once since you can buy them in bulk. Additionally, if you're getting your windows installed professionally, doing it all at once will lower the labor hours since the crew is able to install the windows more efficiently. 
Do vinyl windows decrease home value?
Generally, installing vinyl windows does not decrease the value of your home. On the contrary, replacing old or outdated windows with new, energy-efficient vinyl ones can potentially increase your home's overall value.
New windows can augment the aesthetic appeal of your house, making it look well-kept and attractive, which potential buyers often seek. They also contribute to the energy efficiency of your home, lowering your energy costs and increasing the comfort of living spaces.
Vinyl windows have the added benefit of being relatively low-maintenance, a factor that can be attractive to buyers seeking a home that doesn't require constant care. These windows are also known for their durability and longevity, providing years of service without necessitating extensive repairs or replacement.
Invite The Sunshine Into Your Home